Offsite Offside Offset
An ongoing project on weaving – the technique which carries history, symbols, inscribed knowledge and technology. I stretch the warp (the given in life) and lead the weft (what happens in life). Despite being a rigid structure, a loom is my favorite tool for storytelling, its arhaic and slow nature demands determination, yet allows to play and challenge the given.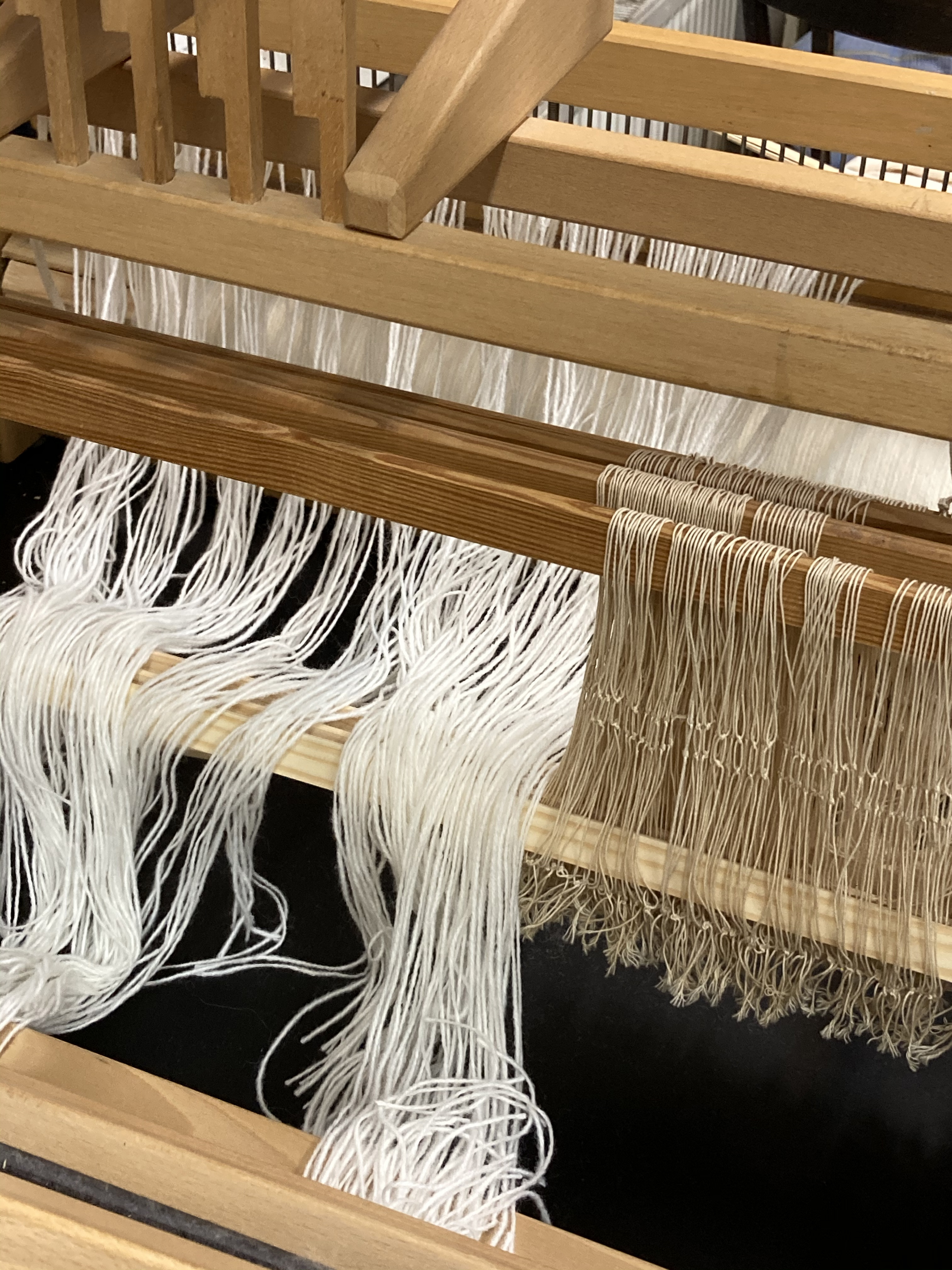 weaving language
preparing the warp
Thinking about the immersiveness of the playdough. The soft and clumsy shapes that grow molded by a child, the ease of this action in contrast to precision that weaving demands.
Two football players playing with two balls. Washed-out identities in the field of cult figures. Minor ambitions, an open game with one's own rules, slowly unravelling with every beat of the reed.
Spilling colours and distorting the pleasant grid of a chequered board, breaking in another game.
Weaving on a loom one can only see a fragment of the whole piece. The image has to be calculated upfront or let loose, trying to follow the elements that appear.